Melanie Shaver is a University Program Manager at Affirm, As an impact-driven leader, her career has been focused on leading teams to success, breaking down societal barriers, and creating opportunities and meaningful experiences for others.

Passionate about working with students and creating opportunities for others, I was excited to utilize my University Programs experience at Affirm. I had built out a rough draft of a 30-60-90 day plan prior to joining, which was soon heavily edited as my second week at the company flipped to building various contingency plans. With Affirm putting the health and safety of its employees first, getting set up to work from home happened just as quickly as getting set up in the office. My first time meeting a lot of Affirmers involved a quick introduction of who I was, followed by questions and decision making.

Questions like, can we even host interns remotely? How do we keep our interns engaged and excited with a remote program? How will interns be able to learn if Affirmers are no longer in the office? How do we showcase Affirm's values and culture over Zoom? All of these, and more, crossed our minds.

When thinking through these questions, there was one core company value that stood out – People Come First.​ We wanted to keep our word of allowing these students to complete an Engineering internship at Affirm. Through working across many different teams, we were so excited that everyone was on board to host a remote internship program. And in two weeks, we were able to convert our in-person program to a remote program!

The Process to a Remote Internship

Going 100% remote, we wanted to ensure our interns would get the same level of mentorship, guidance, community, and knowledge-gain that they would in the office. We tried to replicate this as much as we could with our first remote rodeo. Here are some of the main areas we had to think about:
1. Onboarding​: We were very fortunate in the sense that our company, as a whole, was already one step ahead in figuring out how to do remote onboarding. This made the process much easier when it came time for intern season. The primary questions we had that our amazing team had already thought through were around how to send laptops to individual addresses across the United States, how would the interns complete their I-9 forms, and how would our interns meet other new hires with everything being remote.

2. Intern Hiring Manager & Mentor Training​: Managing a remote employee already comes with its own challenges, especially if you've never met in-person. Managing a remote intern comes with a different layer of challenges, so we wanted to ensure we were equipping our Hiring Managers and mentors with the right resources to set them up for success, to ultimately set their interns up for success. Here are some of the resources we built out and shared in the Intern Hiring Manager and Mentor Training:
30-60-90 Day Project Plan template to map out what should be completed by each month
An email template to reach out to their intern prior to starting
Guidelines on setting up a first day "meet and greet"
An onboarding plan template with team overview, team vocabulary and acronyms, current team projects, and a brief description of team members
A checklist of action items before, during, and ending the internship
We also provided the Hiring Managers and Mentors with additional guidelines around giving feedback, team inclusivity with team events, and cadence of syncs with the intern.

3. Events​: In two weeks, we had to convert our in-person events to remote events that wouldn't add to the well-known Zoom fatigue. We wanted the interns to attend events where they could learn more about each other and build relationships rather than only be talked at more. We also desired for our interns to meet more folks across the business as if they were in-office. Moreover, we strived for more frequent events to make up for not seeing each other in our cafeteria everyday.
Intern Cohorts​: Being mindful of individual participation and learning styles, we wanted to allow our interns to get to know each other in more intimate settings on top of our scheduled intern events. We put our interns into cohorts that rotated every two weeks, allowing them to get to know each other better, as well as an Affirm Engineer (their "Intern Leader"). These cohorts met for questions / guidance, to simply meet more employees at Affirm, play games, and chat over coffee / tea.
Lunch & Learns:​ With the remote aspect of our program, we wanted to ensure our interns still had a chance to meet with leaders in the business. We set up Lunch & Learns with our SVP of Engineering to learn more on the engineering front, our CEO and Chief Commercial Officer to learn more about Affirm's roadmap, and a Sales Development Manager to learn more about how we choose the Merchants we partner with.
Events​: Putting community-building first, we scheduled more frequent events for the interns to get to know each other, as well as see each other often like they would in an office. We hosted welcome lunches for every cohort of new interns, game nights, a rapid get-to-know-you activity once they had all joined, online team-building challenges, project fairs, and an Intern + Intern Mentor Night. These events allowed our interns to work on collaboration and communication, on top of continuing to get to know each other better and build rapport.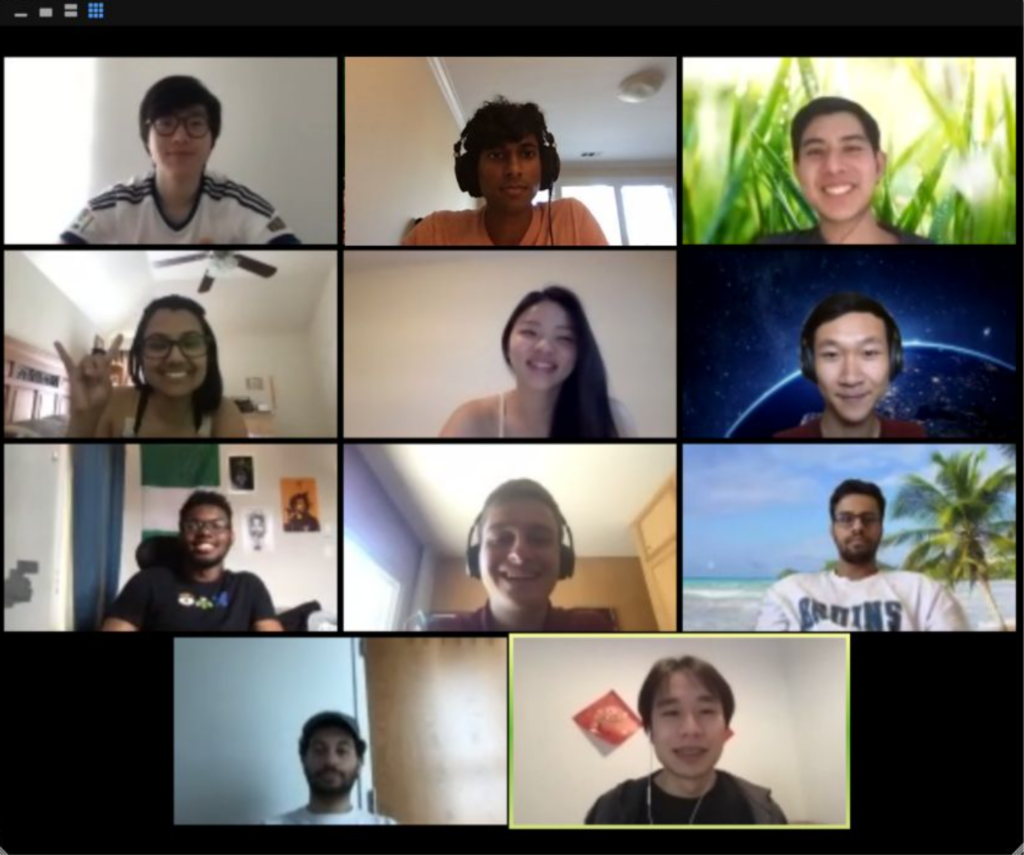 All in all, we were excited that we were able to host our interns remotely for this summer! Like many companies, we're still learning as we navigate through these times, and we hope our interns were able to meet folks across the business. We are also excited to be able to host our incoming fall interns! We welcomed a lot of feedback from our first remote program and look forward to improving our program going forward. As Max, our CEO, would say, "onward"!